Two Brothers is a song from my new album which began in 2011 after my first trip to the USA to record the demos with Todd in a small town in SoCal, with strong Mexican influences, lots of farms & hills & a wonderful breeze blows up the Simi Valley from the Pacific.  The town is a step back in history & is still a sort after location for many movies & video clip with it's wide streets & classic buildings.  If you come on one Friday a month (Cruise Night) you will see all the classic cars on show.    After my recording sessions I would wander around from my accommodation at the 100 year old Glen Tavern & have a quiet wind down at the Mupu Lounge or at Garman's Irish Pub.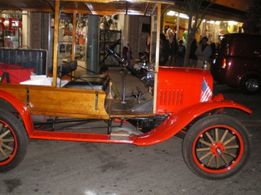 This particular night was at Garmans I was sitting quietly at the bar after a day's recording & these 2 young couples came in.  They were sitting quietly but drinking reasonably seriously. After a while we chatted & they had unfortunately lost their grandmother that day & were drinking to her memory. The conversation went on & after a while they were getting more boisterous but it was like watching a tennis match as they spoke to me & each other without taking breath or losing concentration.   At some point I was so fascinated with this by-play I told the boys i would write a song about the 2 brothers.   It took a while & using Paul Kelly for inspiration I turned to the old tale of Romulous & Remus & with a bit of drifting developed a story.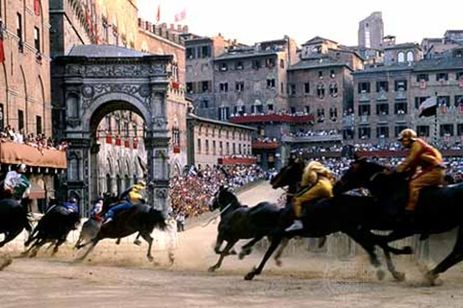 The interesting twist for me came the following year when after finishing the recording we continued on around the world & in a city in Tuscany called Siena we were regaled with the story of R & R & the She-wolf symbol of the sister cities of Rome & Siena.  Now Siena is a wonderful city with the fabulous Palio horse race run twice a year around Piazza dell Campo & the connection to St Catherine (& her head on display in St Dominics).   The song seemed to somehow have connected up with our travels & I felt an very awesome connection to both.    Anyway the final result is very powerful & certainly conveys my intention.  I hope you enjoy it!
https://www.reverbnation.com/neilwisemusic/song/16618668-two-brothers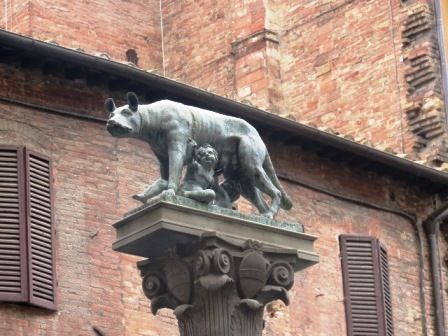 Cheers