After nearly 4 weeks of West Coast USA getting the head around travelling, our jaunt continued across the border into Vancouver BC Canada, & one of Melbourne's regular rivals for the most liveable in the world.  Our anticipated spectacular train ride was de-railed by an AMTRAK train de-railing before it reached Seattle! The bus ride was adequate but as it was precipitating profusely there would have not been much to see!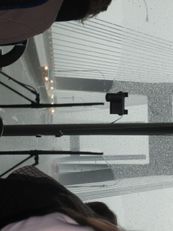 Did the border bus check for Canadian border unloading the whole bus & queue up but back on bus in 15 minutes before the Air-train to downtown Vancouver & the ferry to North Vancouver. Our 3 star accomodation was very much 5 star with views and 2 Queen beds and very swish.  Found an Open Mic in Vancouver so ferried back then a bus out through some serious seedy areas but assured by a few Vancouver locals that is not typical. The venue was a El Barrio was Mexican / Latin with cheap eats and really nice staff. A Cultural group had a dinner to be followed at 8.30 by the open mic. Dinner great, 8.30 came and went, meeting still going and no-show for the host. The head waitress chased up and found he was not coming so we chalked up another part-of-the-adventure chapter!
On the ferry back found out the local Vancouver BC Lions had lost as well   The next day we were to head off for an Inside Passage tour across Vancouver Island, a nice Ford Escape SUV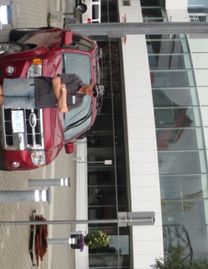 cruised over Lionsgate Bridge for a spectacular view of North Vancouver before heading off to take us to the ferry at Horseshoe Bay.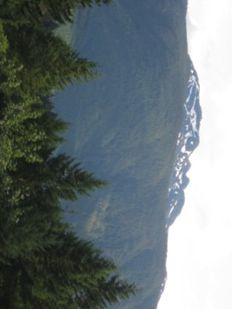 Drove to the Ferry line queue for an hour before the hour and 40 minutes trip to Nanaimo on Vancouver Island! More wild-life adventures to come!